Helping people in transitional stages of life moving up, moving down, relocating in, relocating out.
Greyden, Dane and the RainCity Properties team want to help you buy and sell your home. As native Vancouverites with over a decade of real estate service and experience behind them Greyden and Dane are uniquely equipped to help you navigate the often difficult process of either buying or selling your home.
What separates us from the pack is our dedication to our clients. We realize that without our clients we truly have nothing. With that understanding we are 100% committed to serving our clients beyond their expectations. We want to 'wow' them and we want to 'wow' you. Along with our excellent customer service we also offer you a full service real estate experience.
From beginning to end we will make sure that this process is as stress-free as possible; you might even have a little fun. That is what we ultimately want for you. To walk away from your the experience feeling good, and if you don't, then we haven't done our jobs.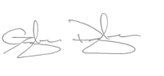 # 309 538 SMITHE ST
1 Bed(s), 1 Bath(s), 639 Sqft.
$419,900
Opus Realty Ltd.

# 2902 788 RICHARDS ST
3 Bed(s), 2 Bath(s), 1307 Sqft.
$1,199,000
Opus Realty Ltd.
# 2201 501 PACIFIC ST
0 Bed(s), 1 Bath(s), 493 Sqft.
$359,000
Opus Realty Ltd.
Why Choose RainCity Properties?
Quick Contact
Greyden Douglas
OPUS Realty
201-4012 Cambie St
Vancouver
BC
V5Z 2X8
Mobile:
604-218-2289
Phone:
604-620-6788
Fax:
604-620-7970
Email:
greyden@raincityproperties.com